"Imagine this: there was a time in history, a long time ago, when the bounce and sway of a woman's hips was considered so beautiful that they set it to music and made a dance out of it…"
FCBD®Style celebrates the strength and beauty of women working together as a group. Formatted steps, cues, eye-contact and the familiarity of musical phrasing allow dancers to stitch together an improvisational tapestry each time they dance.
Learn FatChanceBellyDance®Style with on-site classes, Workshops, DVDs, on-line classes and private lessons, and ATS® Classic Volume 1 Book
Welcome to
FatChanceBellyDance®
Take a Class
You will find weekly dance classes, workshops and special events at FatChanceBellyDance®, with instruction tailored to you whether you have danced before or have two left feet. FCBD® owner and founder, Carolena Nericcio, teaches classes herself and also directs a group of advanced instructors specially trained to help you make friends with your inner dancer.
Schedule a
Workshop
If you can't make it to the San Francisco studio, we can bring classes and workshops to you.  Carolena and the FCBD® instructors travel the world teaching FatChance®Style belly dance to beginners and advanced dancers.  It doesn't take much to organize a training event in your community and we are here to help.
Online Learning
For those who prefer the comfort of their own home, you will find a variety of on-line and DVD learning options. Every step in the FCBD® vocabulary is taught in a series of instructional DVDs that can be purchased in our store. For those dancers new to FCBD® or looking to brush up on their skills outside of their regular classes, these DVDs are invaluable.
If you are looking for on-line learning, FCBD® provides instruction via our online studio found at Patreon. You can actually take classes taught in the San Francisco studio by Carolena from your home.
In addition to on-line classes, you can also schedule a private lesson with Carolena.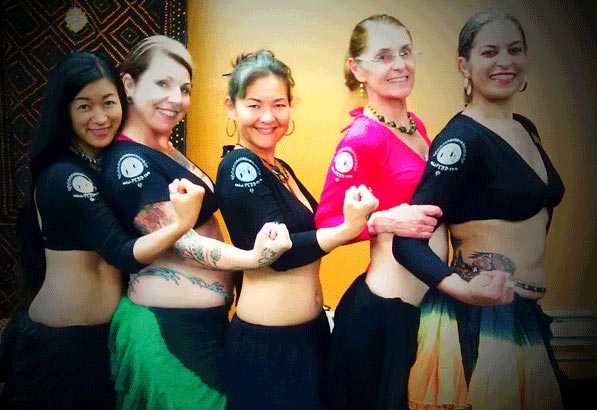 Shop
Once you begin on your FatChance®Style journey, you can find finger cymbals (zils), music, instructional DVDs, costuming, practice wear and other resources in our on-line store.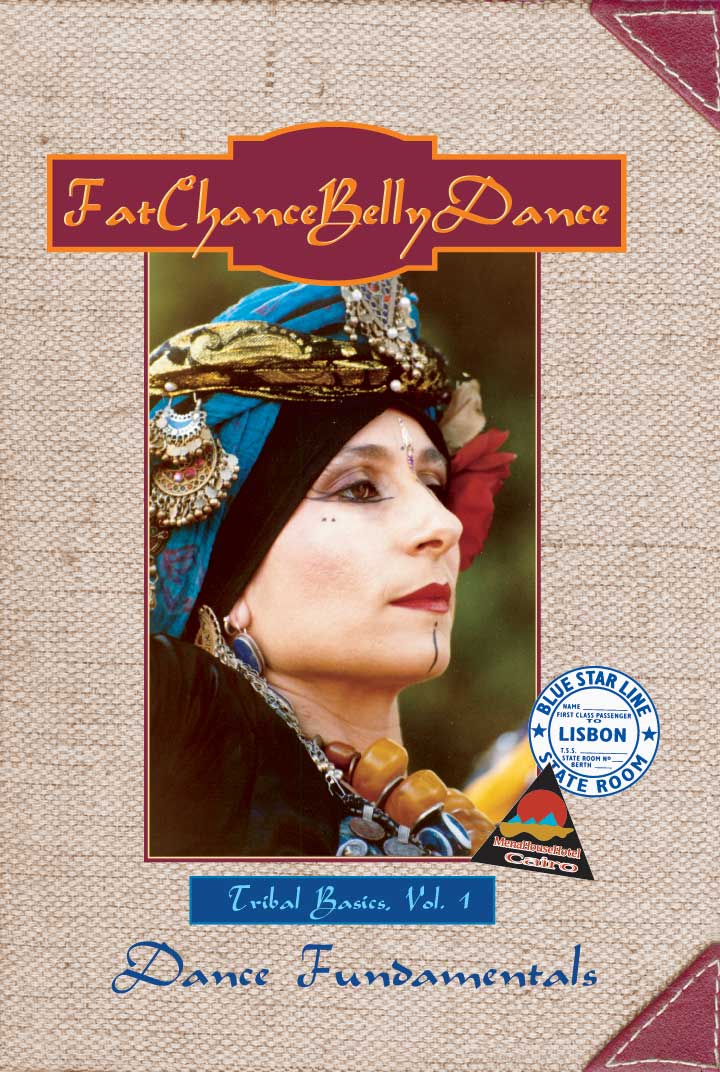 DVD instruction for purchase or download
FatChanceBellyDance® has always offered DVD instruction for you to utilize in addition to your ongoing classroom study. Now you have access to those same foundational DVDs as downloads. Even if you already own the DVD, downloadable versions can travel with you always ready for a quick reference or refresher course.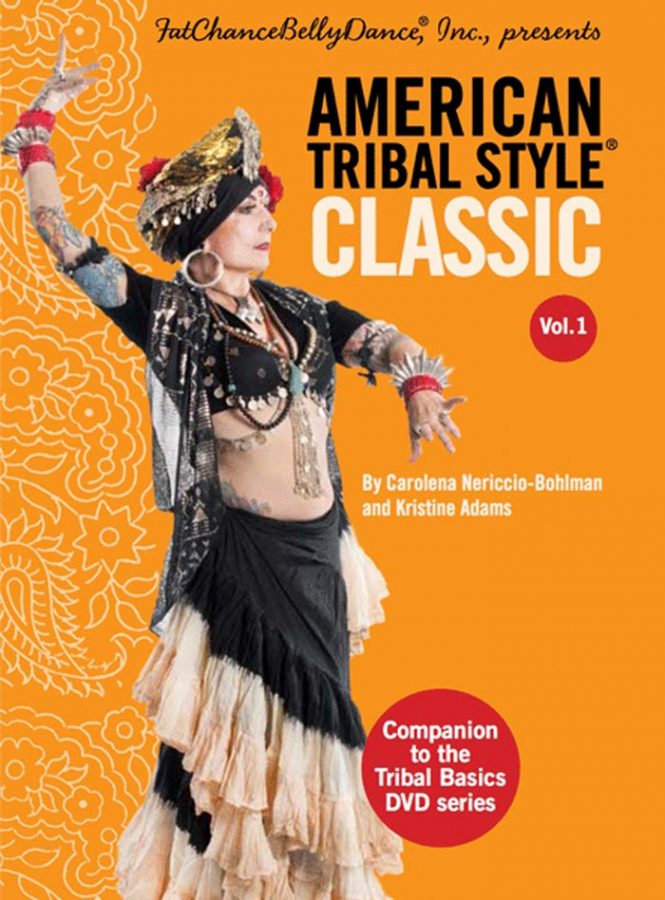 New companion book, ATS® Classic Volume 1
This beautiful, full colored book, provides detailed information on the basic slow and fast movements in the ATS/FCBD® classic vocabulary. Whether you are a long time dancer, or a student just beginning, this book is perfect for you. This is a "must have" resource for your FatChanceBellyDance® library.