Do you dream of taking your skills to the next level?
Would you like to become a Sister Studio to FCBD?
Are you ready to become an FatChance®Style teacher?
We have created a series of Workshops and Classes specifically to impart the skills needed to teach FatChance®Style Belly Dance.
No matter how far you want to take your education, our advanced education curriculum will help you reach your dreams.
Welcome to Tribal Pura International
Tribal Pura is an exploration of FatChance®Style Belly Dance characterized by the alchemy of art and science. Carolena and Megha use the guidelines of classical art and the science of anatomy to communicate an absolute style.
Tribal Pura International (TPI) now includes multiple aspects of current FatChanceBellyDance® programming and new programs based on your input as FatChance®Style dancers and Sister Studios®.
Tribal Pura International works hand in hand with FatChanceBellyDance, Inc. to provide you with even more ways to be involved in the FatChance®Style community and to continue to learn skills in technique, performance, and instruction.
Tribal Pura International is the new business entity sponsoring General Skills, Teacher Training and The Business of FCBD®. In addition, Tribal Pura International will continue to provide you with workshops featuring Carolena and Megha.
What does this mean for you? It means that you will still be receiving the same high quality workshops and training that you did when FatChanceBellyDance, Inc. was in charge of the General Skills, Teacher Training and Tribal Pura workshops.
We asked the FCBD® Sister Studios what they wanted and we listened to what they said. The new Tribal Pura International offerings are our answer. We have new programming inclusive of the beginning FCBD® dancer to the expert, long-time Sister Studios.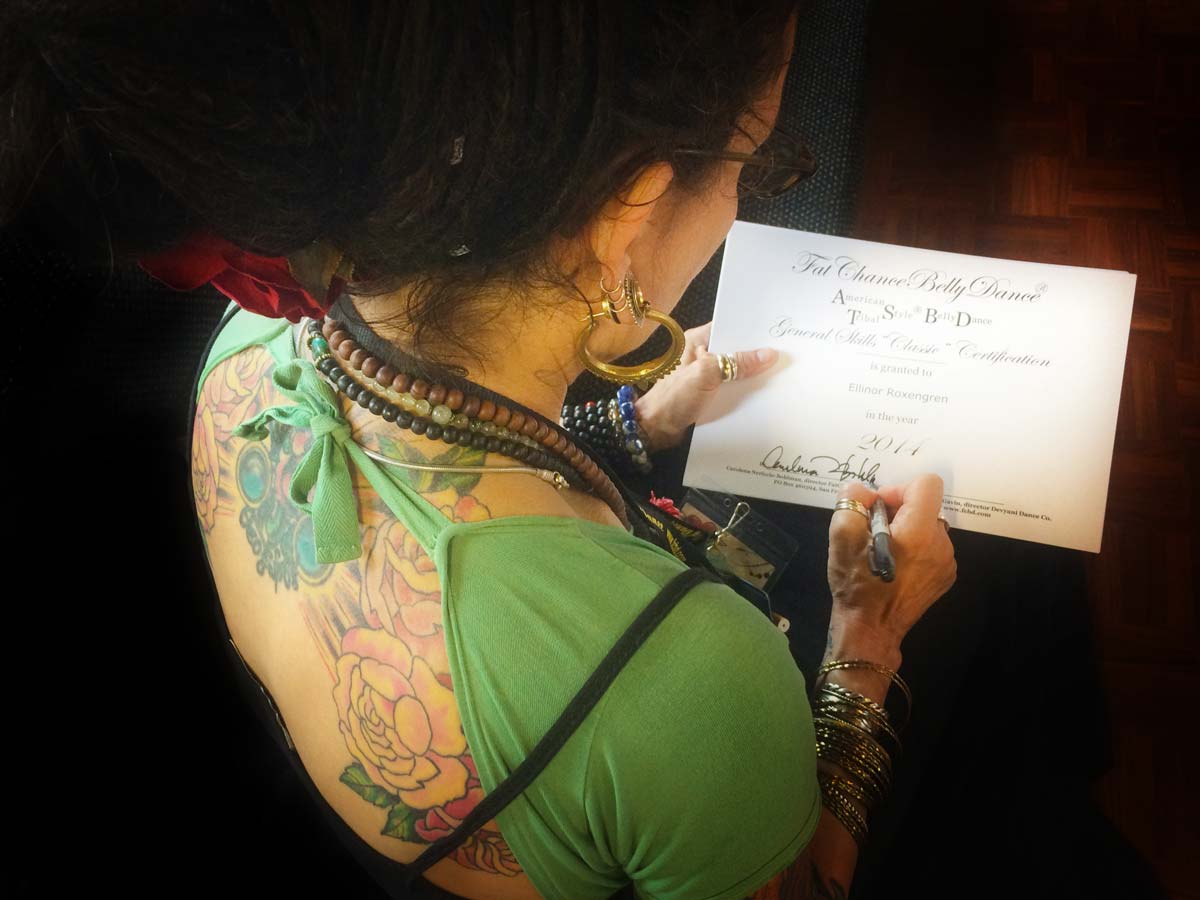 Have you ever wanted to learn the entire FCBD® vocabulary from the founder of the dance style?
In the General Skills workshop you will learn EVERY FCBD® approved FCBD® movement from Carolena, Megha and Advanced Teacher Graduates. You'll get a break down of each movement providing specific technique instruction. General Skills is divided into two sections;
General Skills for FCBD® Classic
A 10-hour intensive presenting the Classic vocabulary of steps from the FCBD® Tribal Basics DVD series Vol. 1 Fundamentals of Dance and Vol. 4 Embellishments and Variations as well as cues, formations, lead and follow and chorus. Students must attend all 10 hours, no exceptions. Certificate awarded upon completion.
General Skills for FCBD® Modern
A 10-hour intensive presenting the Modern vocabulary of steps the FCBD® Tribal Basics DVD series Vol. 7 Creative Steps and Combinations, along with simple music theory for FCBD® and lots of drills. Students must attend all 10 hours, no exceptions. Certificate awarded upon completion.
One Day Pass with Drills
For graduates of GS for FCBD®wanting a review, or students who are not interested in being Certified.
Attend single days of GS for FCBD®. Need not be taken concurrently but students must understand that each successive day's material is built on the previous day(s) and they may be asked to take a less active role based on our assessment of their skill level.
Please watch this video for info about
2020 General Skills and Teacher Training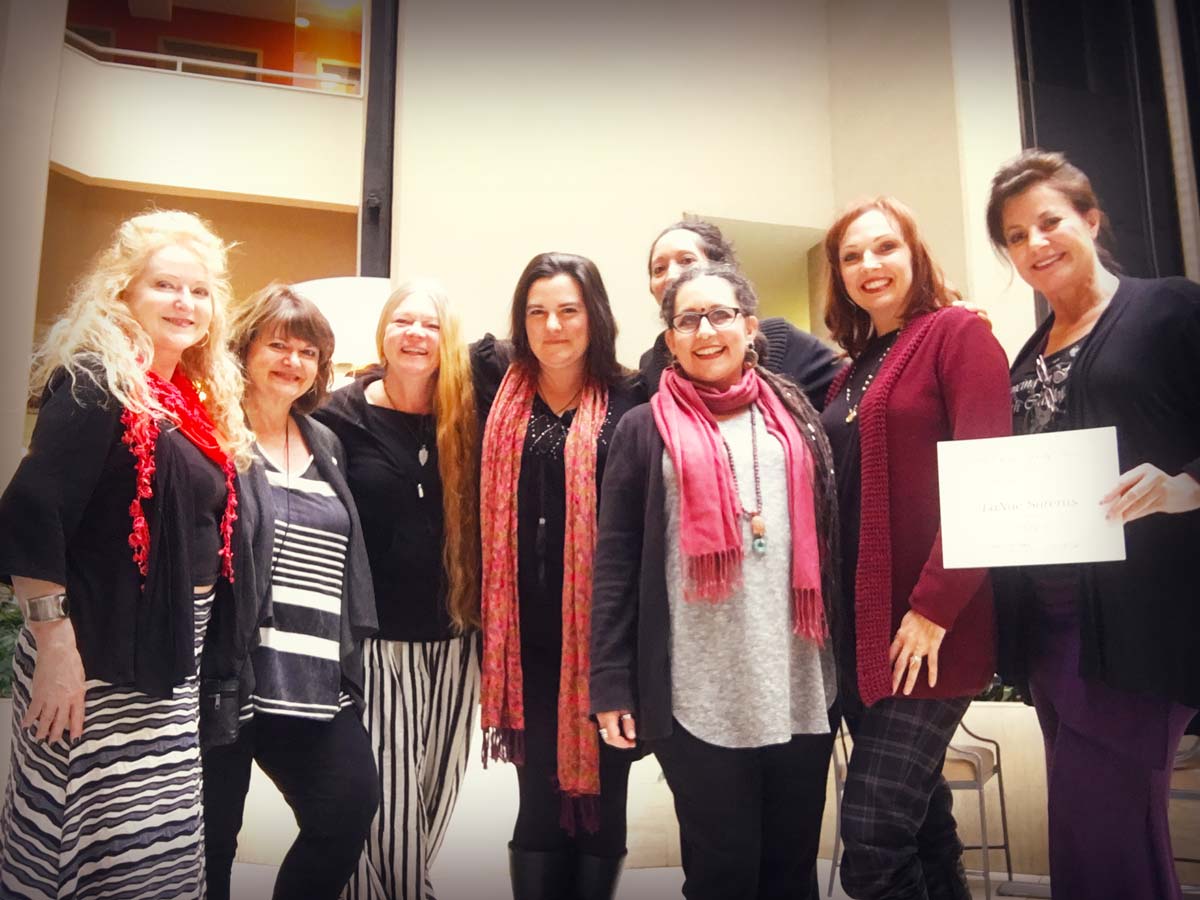 Are you looking to Teach FatChance®Style
For graduates of General Skills for FCBD® Classic and Modern.
In the Teacher Training workshop, you will learn to the specific format that Carolena recommends for the instruction of FCBD® movements and get to practice teaching those movements to your peers.
Curriculum will include an introductory slide show lecture with Carolena, instruction on how to present the concept of FCBD®, the steps, verbal instruction, physical cuing, assessing students needs, answering common questions, structuring a class and troubleshooting.
Sister Studio Continuing Education
Re-certify as a Sister Studio and document your ongoing training efforts
What happens after you receive your General Skills and Teacher Training certification? Many of you go on to study and teach FCBD®. By taking SSCE approved workshop or classes, you will be able to continue growing as a dancer and demonstrate your commitment to ongoing training.
The Tribal Pura Continuing Education program will allow you to recertify annually as a Sister Studio.
This program is OPTIONAL, not mandatory for Sister Studios. It is a means for those who chose to participate, to receive annual acknowledgement that their ongoing learning efforts are recognized and appreciated. Re-certified Sister Studios will be able to list that status on the FCBD® web site and in their own marketing materials.
Here is a list of our SSCE Instructors.
Sister Studio Requirements
Register on line at FCBD indicating that you plan to participate in the re-certification program.
Pay an annual fee of $75.
Agree to maintain a record of your advanced training including gathering certificates at workshops to be used for documentation and submit the documentation annually on or before your renewal date.
Agree to attend at least 10 hours of FatChance®Style instruction including at least one hour of 1:1 instruction with Carolena or Megha either in person or via PowHow and at least 9 hours of instruction at an approved SSCE workshop or with an approved SSCE instructor.
Find an SSCE Workshop Near You Register for SSCE FAQs About SSCE
Advanced Teacher Training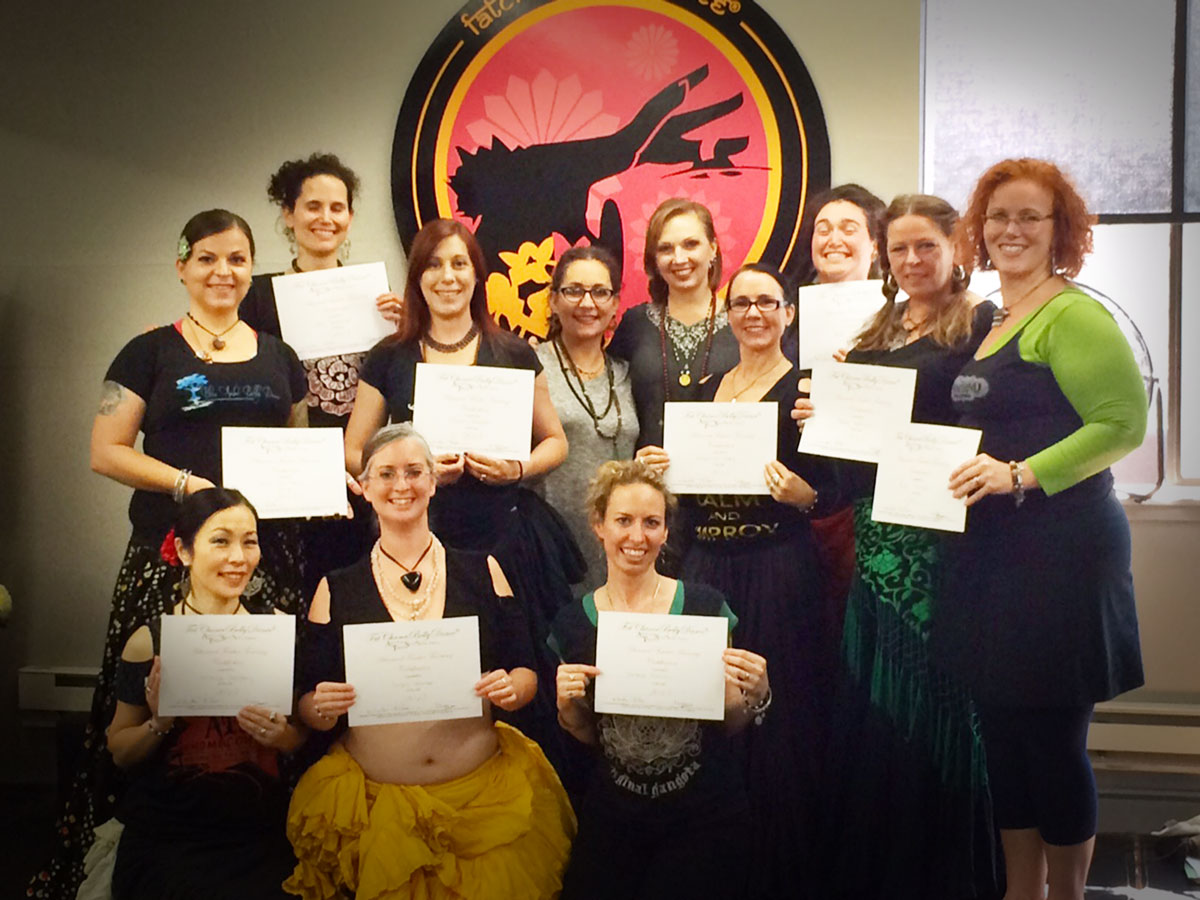 Advanced instruction in FatChance®Style
Are you seeking to be an advanced teacher in FatChance®Style? Would you like to challenge yourself with intensive training and feedback? Do you wish you could take your FCBD® practice to the "next level?"
Carolena Nericcio and Megha Gavin are now offering Advanced Teacher Training for those who currently hold Sister Studio Status. You will spend two intensive weeks with Carolena and Megha learning about the history, movements and philosophy of FatChance®Style dance.
Each FCBD® movement and concept will be taught with keen attention to detail. You will be required to demonstrate mastery of movements and the ability to teach each movement to the satisfaction of the instructors. This is not a pass/fail course. You will be given daily feedback and be expected to incorporate this feedback into your subsequent training so that by the end you will be eligible for graduation.
Why get certified as an FCBD® Advanced Teacher?
To receive the highest standards of training in FCBD®
To challenge yourself to reach your highest potential in dance
To engage in critical analysis of your current performance and teaching skills
To establish professional credentials to enhance your dance resume
To develop as an artist
Other Benefits of Advanced Teacher Training:
You will be featured as an Advanced Teacher on the FCBD® and Tribal Pura web page with a photo, profile, bio and specialty areas
You will be certified as an Advanced FCBD® Teacher
You will be given referrals from FCBD® for teaching workshops (as available)
You will be eligible to apply in the Sister Studio Continuing Education teacher
Duration: 2 week course at FCBD® Studio in Half Moon Bay or location to TBA.
Cost:$2,500
NOTE: As of Dec 2017 ATT is suspended until further notice. Please check back in 2018. Cheers!
Apply Now For ATT FAQs for ATT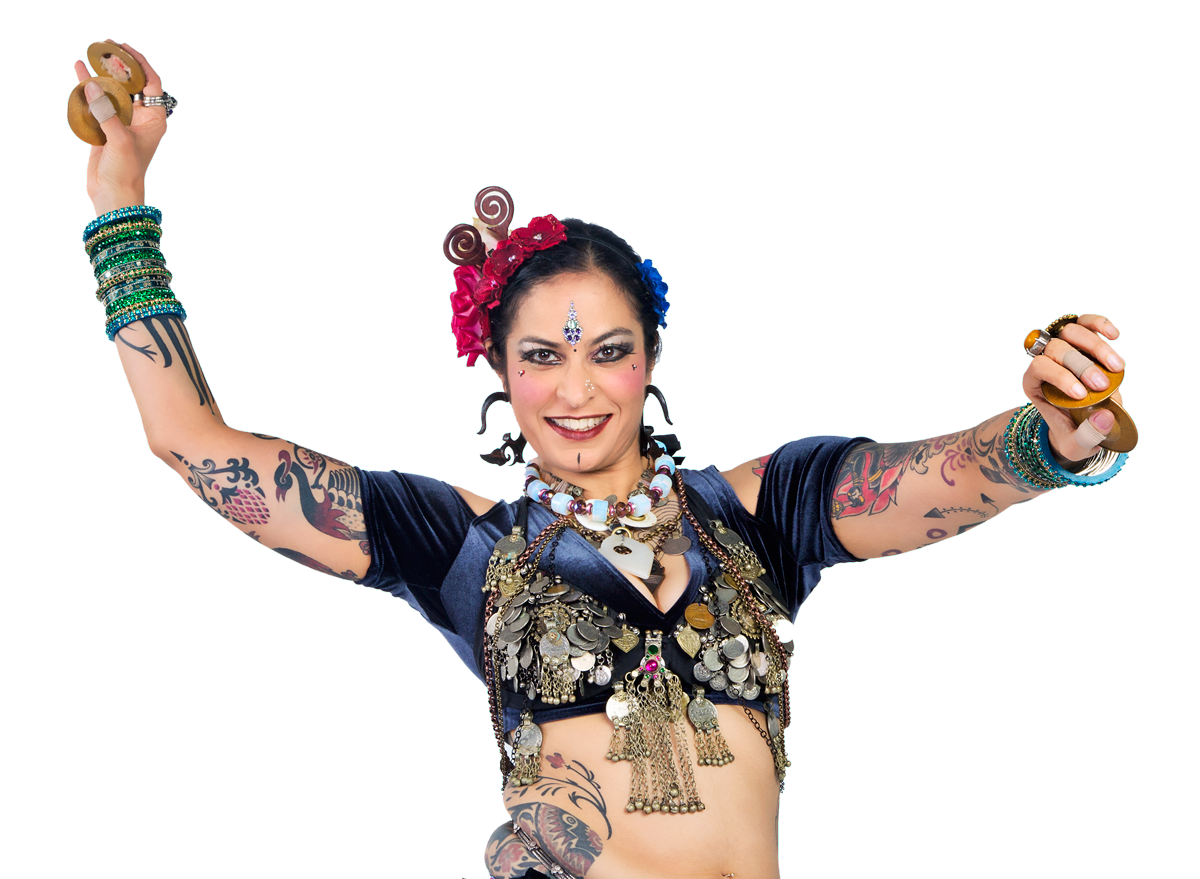 Are your elbows lifted?
FCBD® has grown into a global phenomenon with an impressive expansion of the number of certified FCBD® teachers. The Technique for Teachers Certification Course is a NEW opportunity to ensure that we are all sharing the same high-quality instruction at our Sister Studio locations. In this course for FCBD® Teacher Training graduates, Carolena and Megha will assess each teacher's technique, provide feedback and offer corrections to ensure that all of our students, worldwide, are receiving consistent instruction.
Each day will consist of a detailed breakdown of two core moves from the FCBD® vocabulary followed by chorus drills. Each participant will have an opportunity to lead a two-song drill and receive feedback on their movement technique. We'll have plenty of time for questions and answers, and bonus drills as well.
Steps to be broken down and drilled include:
Day 1: Shimmy Family • Taxeem
Day 2: Egyptian Family and Spins • Turns
Day 3: Arabic Family • Body Waves
Day 4: Pivot Bump Family • Circle Step and Torso Twist
Duration: 20 hours, 4 day course
Cost: TBA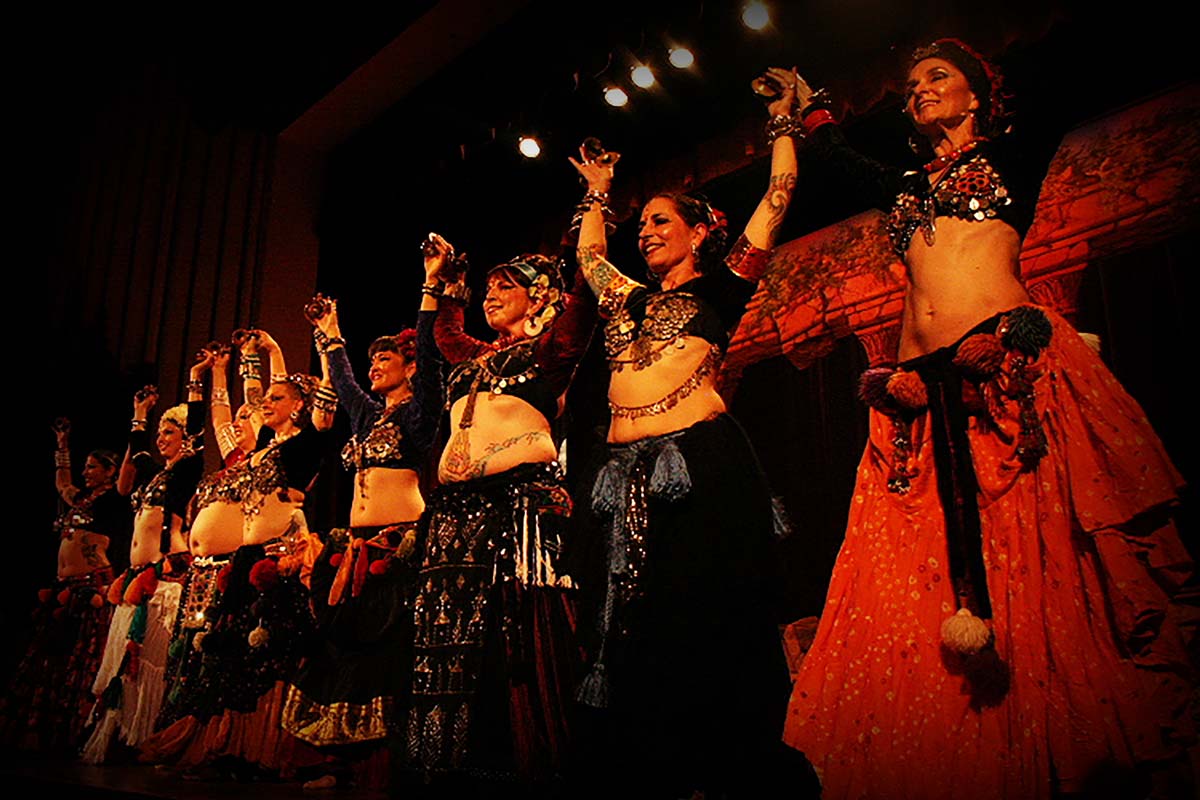 You've learned the vocabulary and how to lead and follow cues in group improvisation. You've attained your General Skills® and Teacher Training certifications. Now it's time to focus on what makes the dance sparkle and how to bring it to life for the audience.
In this new workshop for FCBD® General Skills® and Teacher Training graduates, we will focus on elements of performance that bring everything together into a stellar show.
We will spend time exploring the following topics:
How to put together a beautiful, elegant costume
Formations
How to dance in chorus, including enter and exiting the chorus
Entering and exiting the dance space
Choosing and using music
Building an FCBD® set
Eye Contact
Stage presence
Finger cymbals
Duration: 20 hour course, 4 days
Cost: TBA