There are many reasons why you might decide to take a belly dance class
Maybe you are inspired and want to learn the complete art form and get involved in the ATS® Community, or perhaps just find exercise that doesn't feel like work and want to  drop in for a class.
Whatever your reason, belly dance classes at FatChanceBellyDance® will provide you with the opportunity to achieve all of those goals.
Take a Class at FatChanceBellyDance®
Visit the home of American Tribal Style® dance.
Nestled in the Mission district, you will find the new location of FatChanceBellyDance®  at 672 South Van Ness Ave.  All classes are taught by FCBD® Instructors, trained and certified by Carolena Nericcio.
New students start with Level 1: ATS® Dance Fundamentals Drill It! and Dance It!, before adding Level 2: ATS® Tribal Combinations. Then, join Level 3: ATS® Drills and Improv Choreography. Finally, continue to train and perform with other students in the BlueDiamondsBellyDance troupe at festivities around the Bay Area and beyond.
Drop-in or set up your free PUNCHPASS account to register for classes ahead of time and streamline your check-in process at the studio.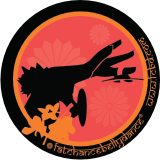 Fees & Schedule
Level 1 – ATS® Dance Fundamentals: Drill It! and Dance it!
In this on-going class series, you'll learn the basic system of ATS® in a fun and supportive environment. →
Dance Fundamentals will have you dancing in your very first class! Each one-hour class is divided into two sections:
Drill It! – Learn the basic movements of ATS® with minimal verbal instruction and lots of following along, committing the steps to muscle memory with fun workout-style drills.
Dance It! – Experience the magic of ATS® and learn how to use the basic steps to dance with partners in duet, trio and quartet formations.
You can start this on-going class series at anytime and drop-in for drills and review.
Brand new to dance classes? Read our FAQ section to prepare for your first class.
Tuesdays: 6:30pm–7:30pm at Theatre Flamenco San Francisco, 670 South Van Ness Ave.
Saturdays: 11:00am–12:00pm at Symbolic Dance & Fitness, 672 South Van Ness Ave. 
Single Class / Drop-in: $18
With class card: $15
Level 2 – ATS® Tribal Combinations
*Prerequisite: 6 weeks of Level 1: ATS® Dance Fundamentals Drill It! and Dance It!
Expand your ATS® vocabulary and learn how to build dance combinations. →
After you get acquainted with the ATS® system in Dance Fundamentals Drill It! and Dance It!, build on the basic movements with Tribal Combinations. Learn a new step each week and challenge yourself with teacher-guided combinations in duet, trio and quartet formations.
This twelve-week series of one-hour classes is best enjoyed concurrently with Dance Fundamentals. Six weeks of Dance Fundamentals are required before beginning Tribal Combinations.
Best Practice: Come for the first hour of Dance Fundamentals Drill It! and Dance It! and stay for the second hour of Tribal Combinations.
Single Class / Drop-in: $18
With class card: $15
Level 3 – ATS® Drills and Improvisational Choreography
*Prerequisite: Level 1 and 2, and instructor approval
Deepen your ATS® vocabulary, refine your technique, and learn advanced concepts. →
Once you are well versed in the steps and concepts from Dance Fundamentals and Tribal Combinations, ask a teacher if you are ready to attend Drills and Improv. We'll present a different advanced step or concept each week, so pack your dance bag and be ready for a challenge!
Single Class / Drop-in: $18
With class card: $15
Testimonial
Because I will not be bold enough to say this in person, I wanted to let each of you know that by offering your studio and classes and work to me you have offered me something monumental, something megalithic.
I am usually awkward at the studio and often feel like I say "the wrong thing" or blurt out something that I should maybe keep in, like being frustrated at how, after 3 months, I'm not a perfect dancer yet!
I feel very humbled and inspired whenever I enter the studio, as the vibe is palpably magickal and welcomes one into a higher level of existence, physically, emotionally, spiritually, and sensually!
Each teacher I have had so far brings something new to the dance, even though they teach the same things!!
I love how patient and thorough the instruction is, and that's universal, regardless of who's teaching. Each step is explained, questions are always encouraged so nobody feels left out, and the message that it's ok not to get it right away is there in case you need to hear it! I feel that the teachers understand that the students are often their own worst enemies, especially when you're struggling to learn so much that is new.
For 14 years belly dance has been my secret passion, but I have spent most of that time dancing alone in my living room because I was so ashamed to show my body in a classroom setting, to say nothing of actually considering performing!
For the first time in my life I feel that doesn't have to be the status quo anymore. I can be a dancer too.
Because you've welcomed me, I can belong.
And so I thank you, Carolena, and everybody at the studio, and I thank Masha Archer and Jamila Salimpour.
With hope and devotion,
—Daria
Observe a Class
You are always welcome to observe a class; if you've never taken a belly dance class and want to see what we're about, check out Level 1: ATS® Dance Fundamentals Drill It! and Dance It! If you've completed 6 weeks of Level 1 and want to know what's next, observe Level 2: ATS® Tribal Combinations. Wondering what happens in Level 3? Drop by on Saturdays afternoons for ATS® Drills and Improv.
Stay In Touch
Sign up for our mailing list to receive news, updates, and special promotions in our newsletter.
Got Questions?