Welcome to FCBD®U
With over 200 classes and new ones released every week, FatChanceBellyDance®(FCBD®)Style University is the largest and most comprehensive source for everything related to FCBD® Style education.
Whether you are a new dancer, want to supplement in-person classes, expand your knowledge, improve your technique or simply connect with a global community, FCBD®U brings the magic, beauty, and joy of dance directly to you.
Get unlimited access to our extensive library of on demand classes, and Live classes for just $25 per month!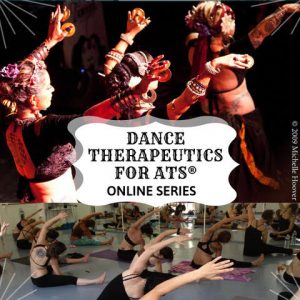 Dance Therapeutics for FCBD®Style
Dance Better. Move Better. Feel Better.  Take control of your health! Join us for this unique series of online classes designed specifically for the body demands and movement vocabulary of FCBD®Style belly dance. You'll learn tools for better self-care, healthy practices, and a deeper understanding and embodiment of the dancer's artistic tool: the body.
Dance Therapeutics for FCBD®Style will teach you how to get out of pain, unlock tension patterns in your body, improve mobility, strengthen your core, prevent injuries, build better body awareness, and improve your FCBD®Style dancing.