Welcome to FCBD®U
With over 200 classes and new ones released every week, FatChanceBellyDance®(FCBD®)Style University is the largest and most comprehensive source for everything related to FCBD® Style education.
Whether you are a new dancer, want to supplement in-person classes, expand your knowledge, improve your technique or simply connect with a global community, FCBD®U brings the magic, beauty, and joy of dance directly to you.
Get unlimited access to our extensive library of on demand classes, and Live classes for just $25 per month!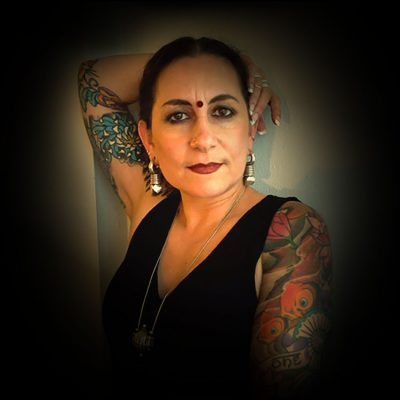 Carolena
A one-hour private consultation with Carolena.
Individual Session: $80/hour
To schedule, please send an email to fcbd@fcbd.com. Lessons will take place via Zoom, Skype or FaceTime.
FatChanceBellyDance® Instructors
Book a private lesson or a series of private lessons for yourself or a small group with a member of FCBD®.
For individual and group rates and to schedule, please send an email to studio@fcbd.com.
Online Offerings from FCBD® Instructors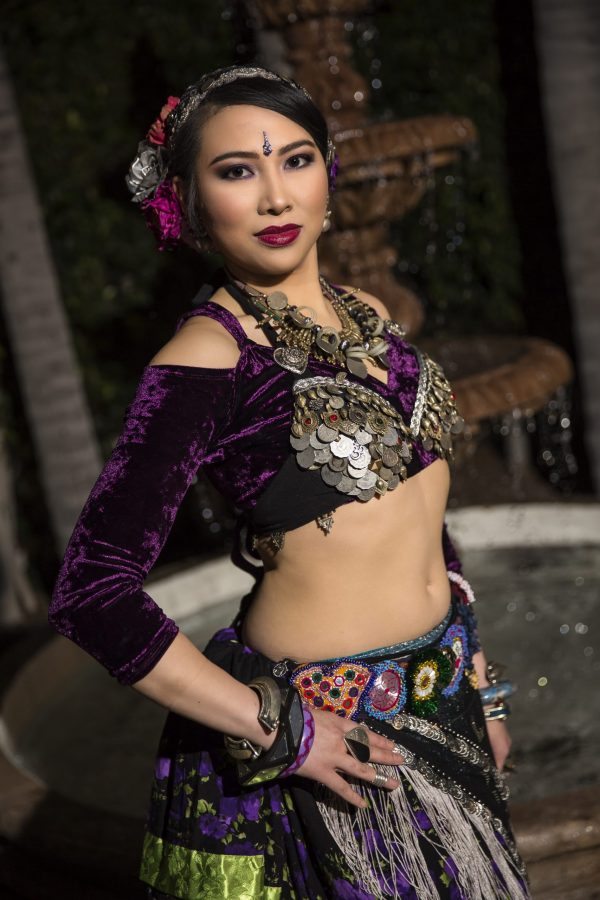 Sofia Salazar-Rubio
Sofia is a dance nerd and technique obsessive who loves helping others elevate their dance to the next level.  She has become recognized for exciting campaigns like Move of the Month Club on Facebook that challenge dancers to explore the details of FCBD®Style in new ways.  Sofia also offers video reviews for personalized, targeted, and friendly feedback to help guide your personal practice.  For details, contact Sofia at sofia@fcbd.com.
Instagram: @sofiadances
Facebook: www.facebook.com/sofiafcbd
YouTube: www.youtube.com/sofiadances
Photo: The Dancers Eye Photography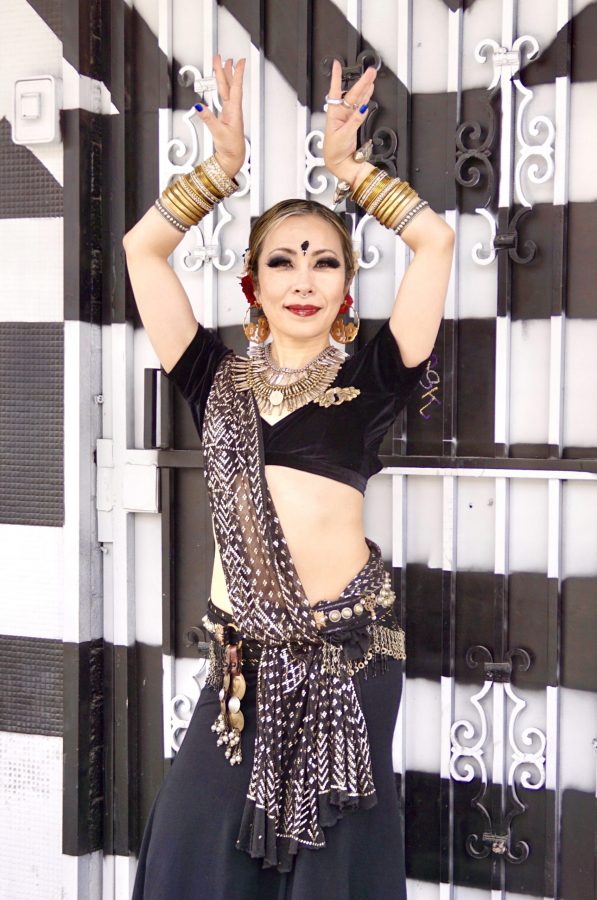 Michiyo Salisbury
In 2013, after seven years of regularly commuting to the Bay Area to study, Michiyo moved closer to the source to immerse herself in pure FCBD®Style. This commitment, combined with her skill in both dance and tuition allows Michiyo to ensure her students master the complexities of learning improvisational group dancing, whether it be remotely (online) or physically in a studio.
Michiyo has a fun way to approach goals through various challenges. Enjoy Michiyo's Dance Drills, Musicality, Blogs of her dance progress, and more at the links below.
Contact Michiyo: michiyo@fcbd.com
Instagram: @dancemichiyo
Facebook: www.facebook.com/dancemichiyo
YouTube: DanceMichiyo YouTube Channel
Photo: CheekyMonkeyCaravan
FCCE Instructor Online Offerings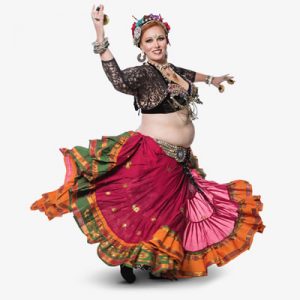 Liz Malcom
Director of Dala Dance Company
Join Liz online for her own relaxed and fun southern style belly dance instruction. Liz draws on her extensive training to teach all levels of classes. You will learn each step of the FCBD® vocabulary with a lot detail, tips on cues, transitions and complex drills. For a class agenda and to sign up, visit her website below.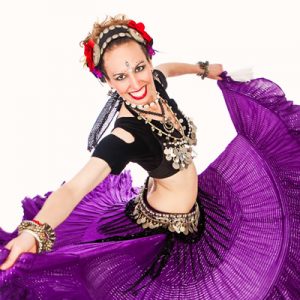 Deanna Freeman
DeAnna has studied and taught FatChanceBellyDance® Style (formerly known as American Tribal Style or ATS®) and yoga for over 15 years. She has a passion for the artistic qualities as well as the scientific and structural elements of movement and believes in the power of these practices to align the mind and the body. She has spent years exploring how these relate to holistic and artist components of dance and yoga.
Classes empower her students to unlock their hidden potential through gaining an awareness and appreciation of their body's innate movement ability. She prides herself on a relaxed and professional teaching style that allows students to elevate their skills in a safe, positive and fun learning environment.
She is currently offering belly dance and yoga classes in the Portland Area, Facebook live courses, online private sessions, and a variety of specialty workshops.
Online classes are also available on FCBD®U at  pranabellydanceandyoga.teachable.com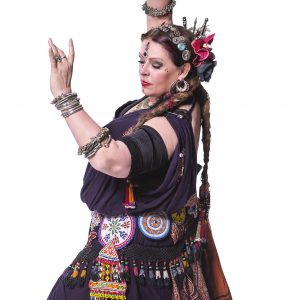 Kelley Beeston
Advanced Instructor, FCCE Instructor
Kelley is known for her inclusive, approachable teaching style and her innate ability to break things down and simplify the most difficult steps and concepts has earned her a reputation as a thorough and knowledgeable teacher.
Her weekly online classes provide live two way interaction between you, her and the other students in real time. Ask questions, dance in real duets, create online performances, geek out on technique. In fact, every aspect of FCBD®Style is covered – Classic, Modern and approved Dialect steps as well as concepts and musicality – from absolute beginner to performance level step by step.
Not only that but outside of class Kelley has developed a strong community of dancers who share her passion and find encouragement, companionship and support at their online social gatherings from Christmas party to pub quizzes and pyjama parties, make-up and pamper sessions to making or mending our costumes.
We'd love you to join us.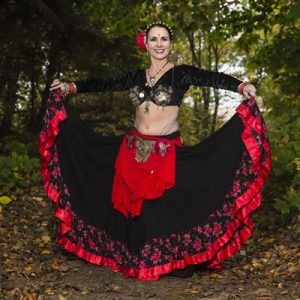 Krisztina Clark
FCBD®Style ATT Graduate, FCCE Instructor, Holistic Fitness Cert.
Founder and artistic director of Czigany World Fusion Dance. Her formal dance training began over 40 years ago with classical ballet and she has been building on that foundation ever since. She has studied many dance styles over the years and combined them all in the formation of Czigany World Fusion Dance.
As a teacher, she strives to not only teach a series of steps but to also show her students the magic that is dance and the freedom it gives them to feel and to express what lies deep within their soul. "Everyone has a beauty inside that is so indescribably brilliant; one that consists of all of their passions, their hopes, their fears, and their dreams. I help my students to get in touch with that part of themselves through dance."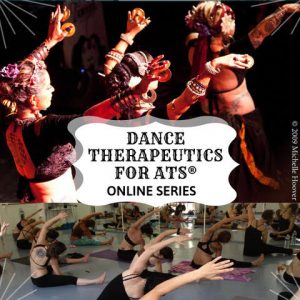 Dance Therapeutics for FCBD®Style
Dance Better. Move Better. Feel Better.  Take control of your health! Join us for this unique series of online classes designed specifically for the body demands and movement vocabulary of FCBD®Style belly dance. You'll learn tools for better self-care, healthy practices, and a deeper understanding and embodiment of the dancer's artistic tool: the body.
Dance Therapeutics for FCBD®Style will teach you how to get out of pain, unlock tension patterns in your body, improve mobility, strengthen your core, prevent injuries, build better body awareness, and improve your FCBD®Style dancing.