Sister to Sister Projects
Empowering women in the Democratic Republic of Congo (DRC)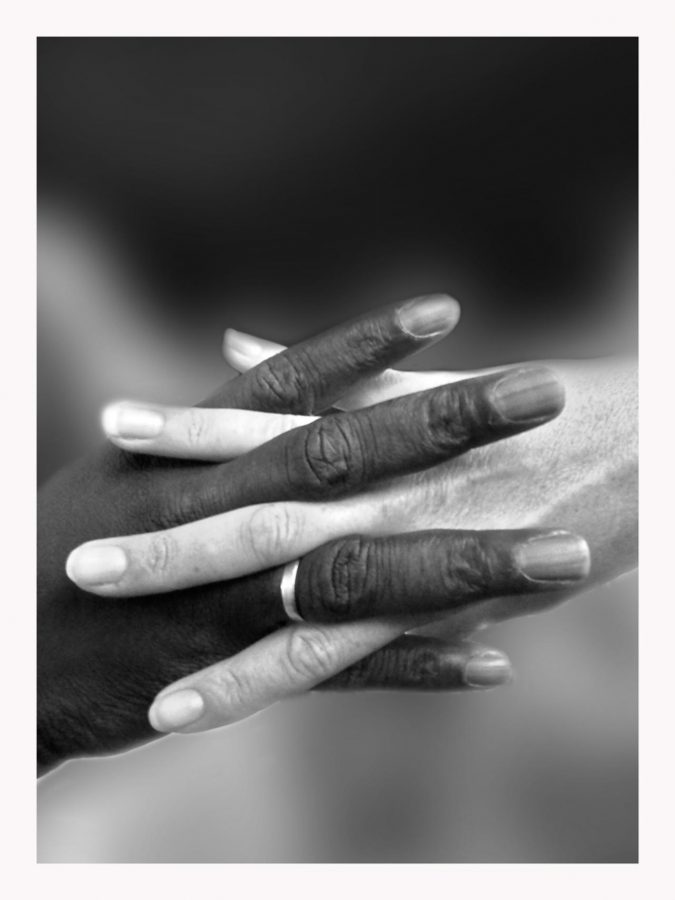 Kalash Tribal is a FCBD®Style dance troupe in the UK directed by Kelley Beeston. They started their Sister to Sister projects in early 2014 as a result of Kelley's visits to the Congo with Luminosity, now called La Difference – a registered UK charity (Reg. No: 1174074).
Every time Kelley visits the Kivu region of Congo, the women turn to her for help and support simply because she, too, is a woman. There are many taboos and superstitions which cannot be talked about in front of men, so the women tell her of their heart wrenching experiences and their need for help.
Many of the women are the victims of gender-based violence, including torture, sexual violence, and rape, both in the home and during conflict.
Kalash's first project was providing a fishing net for some of the hundreds of widows on Idjwi (a large island in Lake Kivu) whose husbands drowned while trying to transport their coffee beans to Rwanda. After the success of this project, fellow dancers from all over the world started asking Kelley how they could become involved.
As a result, Kalash Tribal, together with their master teacher and mentor Carolena Nericcio of FatChanceBellyDance®, offer a collaboration where our whole FCBD®Style community can become involved in raising funds to finance two further initiatives.
Whether as individuals or as a group, you can make a one-off donation, monthly donations, or specific fundraisers for one or both projects.
Contraceptive Implant Project
This project initially set out to provide 1,000 women on the island of Idjwi with their first contraceptive implant. With the majority of Congolese living on less than a dollar a day, they cannot possibly afford the $7 it takes to buy an implant—that's the price of just two cups of coffee.
This project has been so successful that by December 2018 we have achieved double our target!
2,000 women now have an implant, so we're now pushing to raise that number to 3,000.
These two short videos explain in the women's own words how important this project is to them.
Sanitary Pads Sewing Project
The second project was initially to raise money to start a sewing workshop in Sake in North Kivu to support the victims of rape and torture by armed militia.  We met our goal and are thankful for all of the support!
However,  times have been really tough.  With rebel soldiers only 2 or 3 kilometres from our workshop, our security has been constantly under threat and we have been forced to move the workshop twice in the last few years. Thankfully we still have all the equipment and sewing machines and have moved everything to a new and safer location in Bukavu.
Here's how it all started:
We're now relatively safe in our new workshop and really excited to be testing our new product making washable sanitary pads.  The majority of girls and women have nothing but old rags, leaves and grass, and even dried dung to use as sanitary pads.  Girls miss school every month and women stay at home, unable to go to the market to support their families.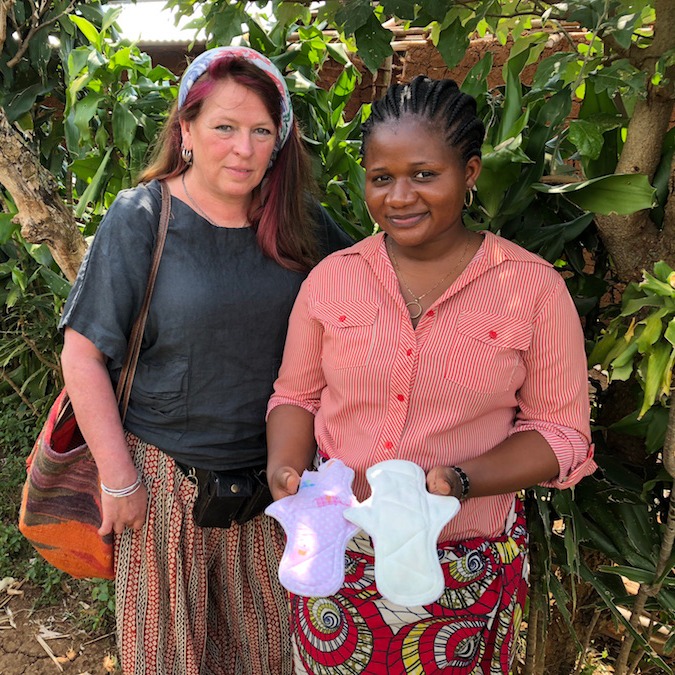 We've been experimenting with prototypes and the indications are good. Our biggest problem is sourcing a waterproof membrane for the pads as there is simply nothing available in DRC.
We need to move this project to the next phase so our next challenge is to raise enough money to buy a roll of waterproof fabric and ship it to Rwanda so one of our team members can cross the border to collect it.
Can you help?
For full information on both projects and how you can help, visit www.kalashtribal.com.
---
Support the Sister to Sister Project with your generous donation.