We are deeply saddened by Megha's passing. She touched countless hearts and left an indelible mark on our dance.
We are so grateful to have shared in her light.
Dance in peace, Megha.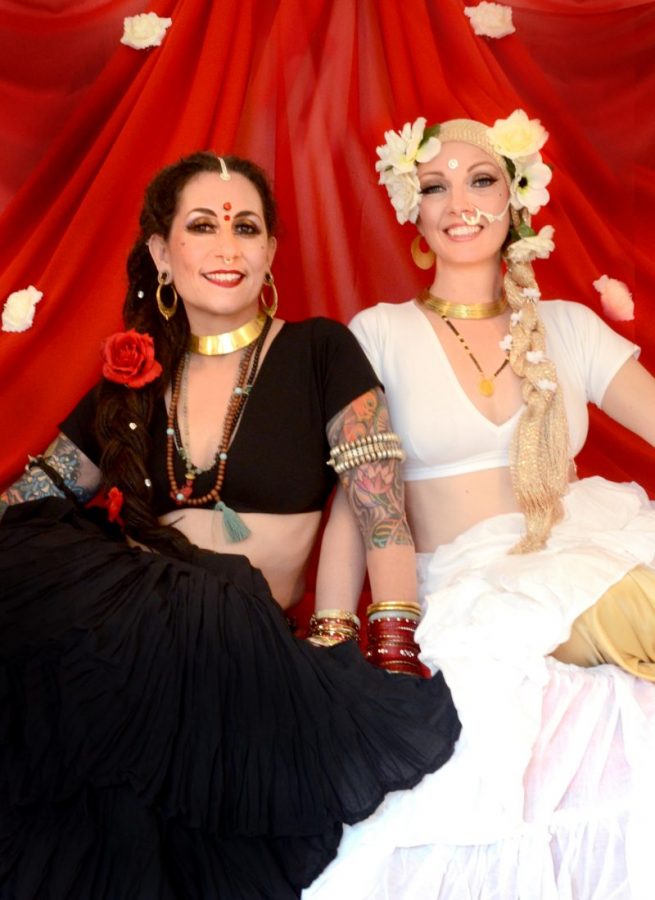 Megha began performing very early in life. She took her first dance classes at about the age of 4 and continued creating and performing since then. Theater soon caught her attention, and that was her passion throughout her schooling years. It was in 1996 that she discovered FCBD®Style (formerly American Tribal Style®) Bellydance and immediately shifted her focus to this art form.
In San Francisco, Megha studied FCBD®Style with Carolena from 1996 to 1998. Upon returning to the Southeast, she began teaching FCBD®Style classes in order to create a community of people to dance with. She was the first to offer these classes in this region.  Megha taught and performed at sold-out events across the country and around the world both individually and on the Tribal Pura tour with Carolena.
In 2003, Megha completed Teacher Training with Carolena and entered into an exclusive partnership with her, Tribal Pura International. They took their love and appreciation of this elegant dance style on the road to co-teach the technique and artistic vision created by Carolena.
Megha directed the Birmingham, AL-based Devyani Dance Company. Under her direction, Devyani performed at countless theatrical events, festivals, weddings, corporate events, and private parties, and the troupe was nominated for multiple cultural and artistic awards.
In January 2014, Megha moved to Dallas, TX, and while still directing Devyani, she withdrew from teaching weekly classes and shifted her focus instead to the Tribal Pura events and offerings with Carolena.
When she was not teaching and performing FCBD®Style, Megha homeschooled her daughter and studied plant-based nutrition, reiki, and essential oils.