Troubleshooting Login Issues
I can't login to my account even after I reset my password
Sometimes the website will put a temporary lock on your IP address in order to prevent malicious logins. Try waiting a few minutes before logging in again.
Pay attention to the error message you receive when you try to login. If your account has been temporarily blocked, the website will tell you how long you have to wait before you can login again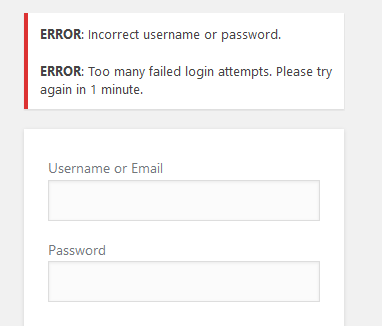 I didn't receive an email to reset my password
Make sure you are using the same email you used to register for an account.

Check your spam folder for the email.

If you didn't receive the email, please add

fcbdoffice@fcbd.com

to your contacts and contact us to reset your password.
Still having trouble logging in?
If you're still experiencing issues logging in, there are a few things that we need from you in order for us to help you better.
First, provide us with the username, email, and password you are using to login to the website.
Second, make note of any errors you may be receiving on the login form. Taking a screenshot of the web browser where the error occurred will be most helpful.
Email the information requested to fcbd@fcbd.com for support.