Jesse Stanbridge
Jesse was introduced to FCBD®Style when she saw her first performance at a club in 2002. She was instantly hooked. Upon moving to London in 2005, Jesse was determined to foster and shape the UK's burgeoning FCBD®Style community. As co-founder of Moirai Tribal with Philippa Moirai, Jesse performed FCBD®Style and hosted dance events throughout the UK. She continued to seek every opportunity to study with Carolena and FCBD®, and received her Teacher Training certification in 2008.
Through a job offer, Jesse relocated to the San Francisco Bay Area in 2012 (she actually accepted it to be closer to the FCBD® Studio) and in 2014, her dream of becoming an instructor at the studio came true!
As an instructor, Jesse enjoys serving her students solid technique with a healthy portion of humor on the side. She also loves to play within the FCBD®Style format as a co-founder of Tessera Dance. You may also catch her showing off her spooky side as a principle dancer with Ariellah Aflalo's Deshret Dance Company.
When she's not dancing, Jesse loves being a co-host of "The Cue – FCBD®Style Podcast" with her partner and IRL Best Buddy, Sofia Salazar-Rubio. She's a gin drinkin', metal listenin' cat-mom of two who enjoys camping and pizza. 
Follow her shenanigans on Instagram: @jessefcbd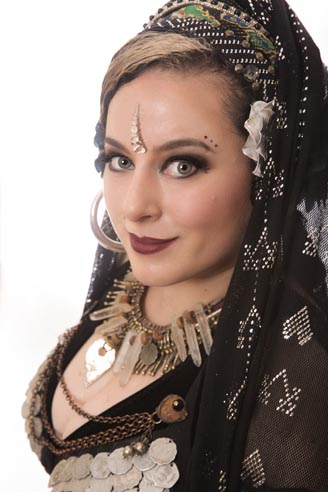 photo courtesy of The Dancer's Eye