For several years I have attended the Sacred Circles Dance Camp* held at a campground by Lake Huron. Needless to say, it's rustic. I wanted a garment that I could pull on in the morning (without looking in a mirror!) work/dance all day inside and outside, and enjoy dinner and show in the evening without any fuss. I shared a sample and sketch with Kathleen Crowley and the Dance Camp Pant was born…
The Dance Camp Pant became a mid-calf skirt over pants with a wide pull-on waistband and detachable pockets. The waistband can pull up to warm the belly or pull down around the hips. Detachable pockets can be filled with the essentials going from here to there.
The  Dance Camp Pant pairs nicely with the Elevation Jacket and creates an elegant "zoot suit" look.
I make each pair by hand. Please allow 4 weeks for delivery.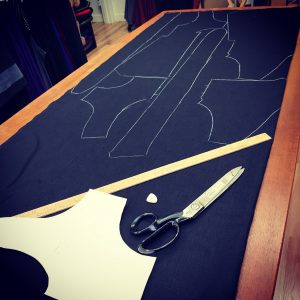 ---
Made of cotton/Lycra for plenty of stretch to accommodate all sorts of movement.
Sizing:
S/M fits standard size 6-10. Waist 26-30″, Hip 36-40″
M/L fits standard size 10-14. Waist 30-34″, Hip 40-44″
L/XL fits standard size 14-18. Waist 34-38″, Hip 44-48″
XL/XXL fits standard size 18-22. Waist 38-42″, Hip 48-52″
XXL/XXXL fits standard size 22-26. Waist 42-46″, Hip 52-56″
Specs:
Skirt length from center back waist to bottom edge: 25″, 26″, 27″, 28″, 29″ respectively.
Skirt length from side waist to bottom edge: 34″, 35″, 36″, 37″, 38″ respectively, tapering up across front.
Pant inseam length: 23″, 24″ 25″, 26″, 27″ respectively.
Pant out-seam length: 28″, 29″, 30″, 31″, 32″ respectively.
Customize: Any size can be cut 2″ longer or shorter.
17 Colors: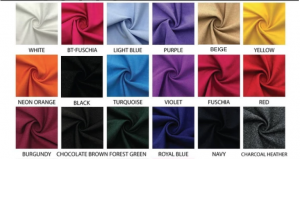 ---
*Hosted by Czigany World Fusion Dance.
*Photos by Carrie Meyer  at ATS® Reunion.